Teddy's Service Department provides mechanical service and money-saving, energy efficient new equipment installation for heating, cooling and hot water needs.
One of our most popular services is the removal and replacement of your home heating or air conditioning system. We will assess your needs and recommend fuel efficient new equipment tailored to your home.
Just a few of the quality partners who we work with to provide customers the best components in the industry include: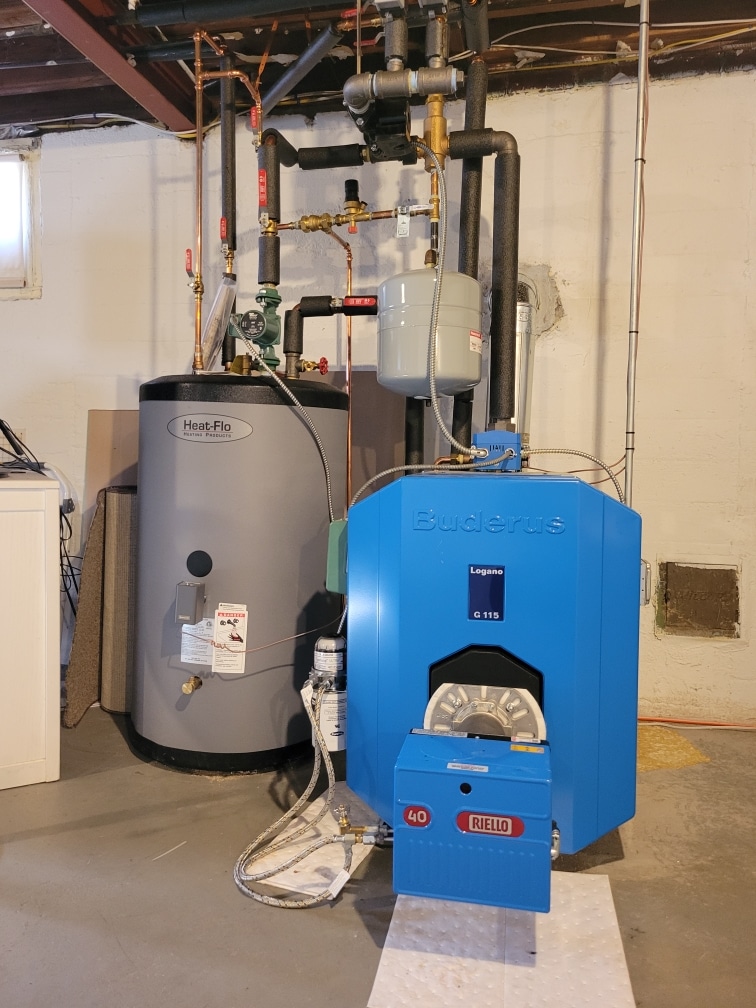 Heating, Ventilating and Air Conditioning Services
Good burner service doesn't just happen! Good service requires planning and time.  Operating a dependable Service Department in a modern, full service oil company requires organization, competent management, and reliable technicians.
Teddy's Service Department offers the following services to our residential and commercial customers:
Annual tune-ups on burners, boilers and furnaces
Annual service contracts for heating systems
Expert service on existing burners, boilers and hot air furnaces
Installation of boilers, furnaces and water heaters
Installation of air conditioning in existing homes
Heating system upgrades to add new zones in existing areas of your home
Expert advice on how to save oil through equipment upgrades
Removal and replacement of all size oil tanks underground in your basement or garage